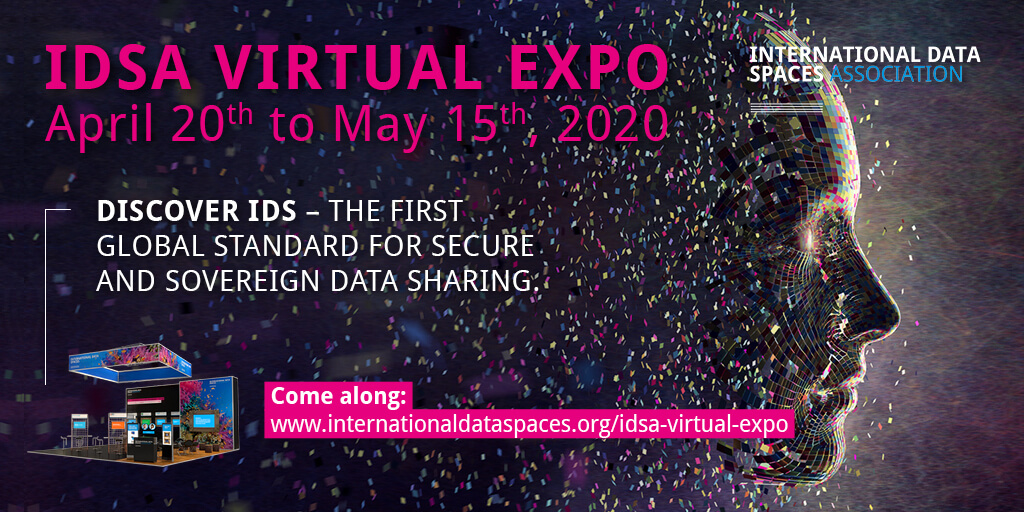 IDSA VIRTUAL EXPO: Premiere für GAIAboX®
Visit us virtually
In times like these, when trade fairs and congresses cannot take place due to the Corona pandemic, digital alternatives are more important than ever before to keep the economy going. Therefore the International Data Spaces Association is converting the joint stand planned for HANNOVER MESSE into a virtual event. IDSA VIRTUAL EXPO will take place from 20 April to 15 May 2020. nicos AG will also be present virtually and will present its idea of GAIAboX® to the public and interested visitors for the first time.
GAIAboX® – Secure Resource Management and Sovereign Data Exchange
nicos AG specializes in secure, global data networks. Our high-performance IT infrastructure enables collaboration and secure data exchange between all locations worldwide.
The idea of GAIAboX® is prototyping a secure and sovereign file storage and data exchange in International Data Spaces (IDS). GAIAboX® is accessible via FTP, SSH and Linked Data Platform (LDP). Thus, the achievement of GAIAboX® is not limited to data sharing. As open inventory platform it also allows representing any resource.
GAIAboX® acts as an IDS Connector Provider and ensures data sovereignty by using the technologies of the IDS architecture. Along with finely-grained access control to the stored resources the concept of IDS usage control will also be established.
The decision on where to store or how to use a resource in GAIAboX® is possible by using relevant policies. An implemented web client application offers access to other GAIAboXes.
What you can expect at IDSA VIRTUAL EXPO
nicos AG presents itself at the IDSA VIRTUAL EXPO together with 22 other companies introducing solutions for secure data exchange at the virtual stand.
On the agenda are use cases and demonstrators on manufacturing & logistics, smart cities and healthcare.
Find out why International Data Spaces (IDS) are an indispensable element of the European data infrastructure GAIA-X.
Find out more about market-ready solutions for secure data exchange.
We look forward to meeting you virtually!
Visit us virtually. The IDSA Virtual Expo will take place online from April 20 to May 15, 2020.
Gain insights and impressions NOW! It's free!
Learn more about GAIAboX® in our video!

Weitere Infos:
IDSA VIRTUAL EXPO 2020 (20. April – 15. Mai 2020)
IDSA (International Data Spaces Association)
Any questions? We'd be glad to help. Send us an email.